Charlotte
charlotteAsh: True Blood is getting way too deep into the silly this season. 1507 days ago
July 16th, 2011
Although it has been open for over four years now, there really wasn't a lot of hoopla about the reopening of the "Bay Bridge" in coastal Mississippi. Here's a link to the history of the rebuilding of the 54 year old bridge destroyed by Katrina
Unless you enjoy traveling to Gulport/Biloxi and beyond away from I-10, you've never had the pleasure of crossing St. Louis Bay. It's a peaceful ride and quite scenic. An added bonus is that the bridge now has a pedestrian walkway on the eastbound side, complete with artwork done by local artists cast in bronze.
We walked the four mile trek to discover the outdoor art gallery that is located upon the bridge and it was a very enjoyable walk overlooking the Bay. I found it exhilirating to witness the artwork first-hand on a sunny day.
A local sculptor was chosen to create three-dimension plaques using the selected artwork and
using bronze recovered from the destroyed Bay bridge. In addition to the physical link restored by
the bridge, the artwork reflects a symbolic link connecting the past to the present.
Speaking of links, I have provided a link to the best site I could find to give the viewer more insight into each individual artist.
Here are the plaques:
(click on pictures for larger versions)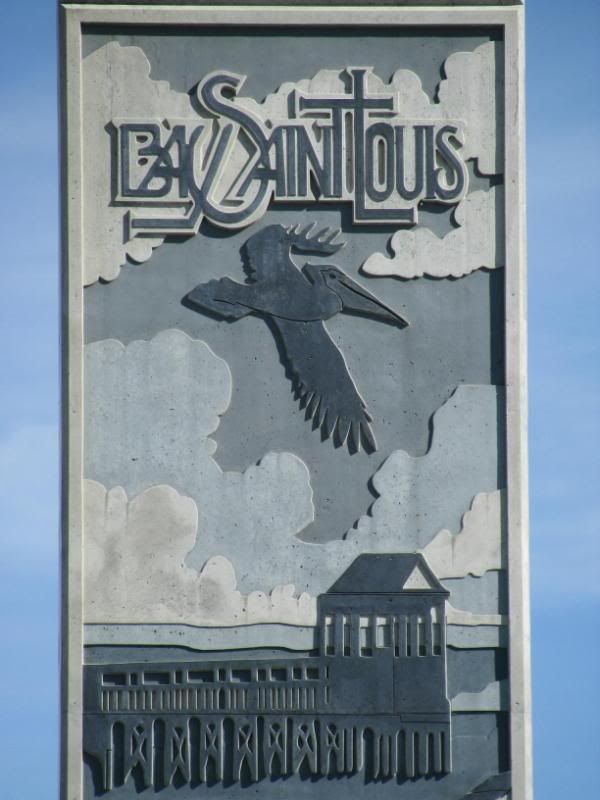 Artist: Marty Wilson, from Gulfport
This photo of the bridge reminds one of the resiliance of the people of the Gulf Coast and her beauty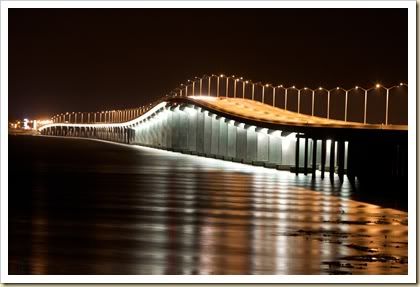 Filed under: Artists, Culture, Gulf Coast, New Orleans Women, Photography Tagged: Bay St. Louis Bridge, Gulf Coast Artists